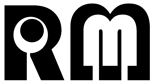 Beautiful dynamic world
Street photography is a fascinating genre that captures the variety and richness of human life. It is a way of documenting the everyday moments, the unexpected encounters, and the diverse cultures that make up our world. Street photography can challenge our perceptions, inspire our curiosity, and spark our creativity. It is a form of art that celebrates diversity in all its forms.
_______________
A fotografia de rua é um gênero fascinante que captura a variedade e a riqueza da vida humana. É uma forma de documentar os momentos do quotidiano, os encontros inesperados e as diversas culturas que constituem o nosso mundo. A fotografia de rua pode desafiar as nossas percepções, inspirar a nossa curiosidade e despertar a nossa criatividade. É uma forma de arte que celebra a diversidade em todas as suas formas.
"As we awaken to our true nature, we also start to see life in a new light, or at least we initiate a process of seeing differently.
This is because awakening itself, while wonderful and astonishing, often entails a feeling of being lost or confused.
This is natural and expected, as we are shifting from one way of being to another, and we need time and guidance to adjust and integrate our new perspective"
"O processo de despertar para a nossa essência verdadeira é uma jornada de transformação e descoberta. À medida que nos reconectamos com a nossa fonte interior, começamos a perceber a vida de uma forma mais profunda e significativa, ou pelo menos iniciamos um caminho de percepção diferente.
No entanto, o despertar também pode trazer desafios e incertezas, pois estamos deixando para trás um modo de ser que nos era familiar e confortável, e precisamos de tempo e apoio para adaptar e integrar a nossa nova visão".