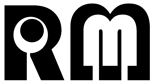 Capturing the moment in time
One of my passions is photographing people. I enjoy capturing their expressions, emotions, and personalities in a single frame. I believe that every person has a unique story to tell, and I try to convey that through my images. I love working with scarves in my photography projects. They are versatile and can be used in many creative ways. They enhance my images artistically and normally add so much personality to the portraits!
_______________
Uma das minhas paixões é fotografar pessoas. Gosto de capturar suas expressões e personalidades. Acredito que cada pessoa tem uma história única para contar, e tento transmitir isso através das minhas imagens. Adoro trabalhar com lenços em meus projetos fotográficos. Eles são versáteis, realçam minhas imagens artisticamente e podem ser usados de muitas maneiras criativas.
Phone photos
My phone is not only a communication device, but also a powerful tool for capturing moments and memories. I use it to photograph everything and everywhere I go. Photography is my passion and my phone is my companion.
_______________
O meu celular não é apenas um dispositivo de comunicação, mas também uma ferramenta poderosa para capturar momentos e memórias. Eu o uso para fotografar tudo e em todos os lugares que vou. A fotografia é a minha paixão e o meu celular é o meu companheiro.