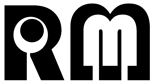 I have always loved geometric patterns, but I never thought I could design anything. One day, I started to experiment with different shapes, colours and textures, and soon I was hooked. I found myself spending hours on my geometric style designs, enjoying every moment of it. It became more than just a hobby, and I felt a sense of joy and satisfaction every time I finished a design.
_______________
Sempre gostei de desenho geométrico, mas nunca pensei que pudesse criar algo nesse estilo. Um dia comecei a experimentar diferentes formas, cores e texturas e fiquei super entusiasmada com a experiência. Comecei a passar horas criando padrões geométricos e aproveitando cada momento no processo. Tornou-se certamente mais do que apenas um hobby. Se tornou também uma atividade terapêutica.
I was overwhelmed by the stress and needed to cope. Singing and exercising were not options. I tried meditation, breathing and writing, but they did not help. I turned on the computer and started to scribble. I had no plan or goal, I just let my hand move. I felt relief and calmness as I saw the lines and curves on the screen. I realized this was expression. It was a way to release my stress and emotions, and to create something unique. That's how my scribbles were born.
_______________
Eu descobri uma nova forma de lidar com o estresse que estava me consumindo. Cantar e exercitar já não funcionavam para mim. Meditar, exercícios de respiração e escrever também não. Então eu tive uma ideia: por que não rabiscar? Eu liguei o computador e comecei a desenhar sem pensar muito. Foi incrível como eu me senti melhor ao ver as formas e cores na tela. Era como se eu estivesse me expressando de um jeito diferente. Era uma maneira de soltar meu estresse e emoções, e criar algo único. Foi assim que eu encontrei minha paixão pelos rabiscos.
AI design tools help me create a distinct design with ease and flexibility. I have the option to select from various styles, colors and layouts that suit my needs and taste when using them. It's like working with a personal assistant that can adapt to my preferences and style. It is also a creative and fun process of expressing myself.
_______________
Com as ferramentas de desenho de IA, eu posso criar algo artístico com rapidez e versatilidade. Normalmente especifico o estilo, as cores e formatos que combinam com o meu propósito e gosto pessoal. É como ter um assistente particular que consegue entender meus requisitos. É também uma forma criativa e divertida de me expressar artisticamente.